Blogger of the Year 2008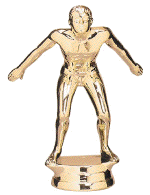 Last year, after giving it much thought, I decided to give out an award that I called, unoriginally, Blogger of the Year. I felt entitled to do so because I am a blogger, like millions of other people.
Why should I, of all the people who blog, give an award once a year to someone who, imho, exemplifies what's great about blogging? Because I can. And of course so can you. That's the point of blogging. Nothing makes my blog better than any else's. It's what I put here, my ideas, my beliefs, my desires, my foibles and foils -- oh never mind. The point is you can give out an award too.
But this is my Blogger of the Year award.
I'm not ready to announce who it is this year, but I've more or less made my decision. I called last year's BOTY to see if she approved my choice, and she did. Not that that's a requirement, it isn't, but I would have been surprised if she had disagreed. And while both people exemplify what makes blogging tick, what makes it worthwhile, the people couldn't be more different.
Last year's BOTY is a woman, this year's is a man.
Last year's BOTY is a tiny little person who eats vegan and spreads the joy of body acceptance. This year's BOTY is not small, and eats greasy food (as do I) and smokes!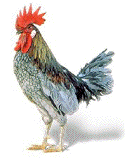 Last year's BOTY is cute, this year's BOTY well, I don't think anyone thinks he's cute, except perhaps his wife, and even there I wonder.
Last year's BOTY often goes naked in public as a form of social, artistic and political expression. As far as I know this year's BOTY is always fully clothed in public.
Both people rub others the wrong way, get people to say "Who does he or she think he or she is?" I have a funny feeling all BOTYs will have this property.
Another thing both BOTYs have in common is they were both at BloggerCon I. Haha. Now there's a good clue.
I don't know when I'm going to announce the choice, but I love a good tease, so you gotta figure I'm going to stretch this one out, play it for all its worth. Sorry!!
Where are snowcams?
They're calling it #snowmageddon on Twitter.
And on Flickr too.
I know it's snowing a lot back east cause it's raining a lot here on the California coast. And now it's raining some more. More rain here, more snow there. Pretty simple.
I just posted a twit saying "People in the eastern U.S.-- more snow headed your way. Hugs, California"
We're all in it together. Just some of us are more in it than the rest.
I miss the snow, so here's what I want to do.
Where are snowcams? I want webcams in American and Canadian cities that show the snow? I'd like to accumulate a list here.
Here's a cam on West Dayton St in Madison. It's a live feed. You can see the snow blowing and cars going down the street. Wish there were audio too. The Comp Sci building is on West Dayton if I remember correctly. This building is quite close.
Funny how Madison looks the same 30 years later.
Here are some other Madison-area webcams.
Post a comment if you know of one!