Mac at 25
On January 24, 1984 a couple thousand people were present at Flint Center in Cupertino at the birth of something with real lasting value, the Macintosh.
It's corny for sure -- but it was exciting.
Hard as it is to believe -- that was almost 25 years ago!
My company rolled out a product that day too: ThinkTank 128. Thanks to Guy Kawasaki and Mike Boich. Guy was Apple's first evangelist and Mike was the head of their developer program. And there were many other great people involved in the Mac in the early days.
As Archie sang to Edith, those were the days!!
It would be great if, over the next 21 days, we could connect with people who were part of that day. Apple's remembrances have (understandably) focused on the Apple people who made the Mac work. But it would be interesting to know who else got their start then and what they went on to accomplish -- where they are now.
Update: Here's someone selling a shrink-wrap copy of ThinkTank 128.
Helping FriendFeed?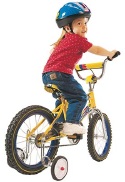 Louis Gray offers some noble help to FriendFeed, filling in as the marketing department they don't have. Of course it would help if they did do some marketing. They may not be aware of it, but Twitter didn't just wait for people to come to them, they put up displays all over SXSW in 2007 to boot up with that community, who already knew them from Blogger days, to be the first core group of users of the service. I could see it happen, even though I wasn't part of the service then, and I wasn't at SXSW. FriendFeed hasn't done anything like this as far as I know.
Anyway, I think I know what they should do, and it isn't on Louis's list. But I wonder why I should give them the idea. This goes back to the point Arrington made a week ago, and then made again in his scolding of Scoble -- why are you working for these guys for free? It's a good question and one that bothers me, a lot.
Instead, I'd like to ask another question. Does anyone really think that a company-owned platform is going to win here, that it won't be swamped by an open federated system of servers that peer, like email? If so, I'd like to hear why. We went through this exercise repeatedly in the tech industry; the lesson of history is clear -- closed systems have their place and time, at the beginning of a new layer, when users need simplicity over everything else, they serve as training wheels when everyone is a newbie. Eventually we grow out of the need to have our hands held and the freedom of open systems becomes attractive, and we jump. It happened with mail, with the web, maybe not so much with IM (that's probably what they're counting on).
I'd much rather give the idea to the ether, not to a company. Let's have competition.
In the meantime, the clue is in the piece I wrote in early December. (I can't help it, I have to share ideas, it's the way I'm built I guess.)
MediaWiki API

Well, thanks to Andrew Burton I got access to a MediaWiki installation with the API turned on, and I was able to make a couple of trivial calls successfully, but I hit a wall when it came to doing the thing I set out to do. I have no doubt from reading the docs that it's possible, I just can't figure out what the dance is.
My problem may stem from not being a MediaWiki user. I'm doing this job for Doc Searls, who wrote a passionate plea to be able to edit his wiki with the OPML Editor. From a quick glance at the MediaWiki API docs I was pretty sure I'd be able to put something together. I like writing glue for XML-based APIs, it's fairly rewarding work, cause when I'm done there's another cool thing I can do with my outliner, even though it's not likely that I'll use it, personally.
I had hoped today to be writing a piece about how I got it to work but no luck. It's actually a plea for help. Here goes.
1. What I need is the equivalent of the Metaweblog API. Calls to create a new document (in wiki terms probably a "page"), to get and set the text to an existing document. That's basically it. For bells and whistles there are categories and media objects, but Doc probably doesn't need those so much as he needs to be able create and edit pages on his wiki.
2. I understand that I need to login and get a token. I have the call to login working, so I don't need help there. I probably can figure out how to get a token, but what to do with it? Oy. The docs really assume you know what you're doing before you read them.
3. I think the docs they have get pretty close to getting me going, but I won't be sure until I'm actually going.
If you can shed any light on what's happening here, it would be much appreciated. Assume in advance that I know I'm a pathetic dork with no life, if you skip that part of your advice it would be much appreciated too.