My heartfelt epic blog post about Steve Jobs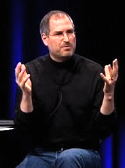 Apple CEO Jobs

Steve Jobs. Steve Jobs. Steve Jobs. Steve Jobs. Steve Jobs. Steve Jobs. Steve Jobs. Steve Jobs. Steve Jobs. Steve Jobs. Steve Jobs. Steve Jobs. Steve Jobs. Steve Jobs. Steve Jobs. Steve Jobs. Steve Jobs. Steve Jobs. Steve Jobs. Steve Jobs. Steve Jobs. Steve Jobs. Steve Jobs. Steve Jobs. Steve Jobs. Steve Jobs. Steve Jobs. Steve Jobs. Steve Jobs. Steve Jobs. Steve Jobs. Steve Jobs. Steve Jobs. Steve Jobs. Steve Jobs. Steve Jobs. Steve Jobs. Steve Jobs. Steve Jobs. Steve Jobs. Steve Jobs. Steve Jobs. Steve Jobs. Steve Jobs. Steve Jobs. Steve Jobs. Steve Jobs. Steve Jobs. Steve Jobs. Steve Jobs. Steve Jobs. Steve Jobs. Steve Jobs. Steve Jobs. Steve Jobs. Steve Jobs. Steve Jobs. Steve Jobs. Steve Jobs. Steve Jobs. Steve Jobs. Steve Jobs. Steve Jobs. Steve Jobs. Steve Jobs. Steve Jobs. Steve Jobs. Steve Jobs. Steve Jobs. Steve Jobs. Steve Jobs. Steve Jobs. Steve Jobs. Steve Jobs. Steve Jobs. Steve Jobs. Steve Jobs. Steve Jobs. Steve Jobs. Steve Jobs. Steve Jobs.

Steve Jobs. Steve Jobs. Steve Jobs. Steve Jobs. Steve Jobs. Steve Jobs. Steve Jobs. Steve Jobs. Steve Jobs. Steve Jobs. Steve Jobs. Steve Jobs. Steve Jobs. Steve Jobs. Steve Jobs. Steve Jobs. Steve Jobs. Steve Jobs. Steve Jobs. Steve Jobs. Steve Jobs. Steve Jobs. Steve Jobs. Steve Jobs. Steve Jobs. Steve Jobs. Steve Jobs. Steve Jobs. Steve Jobs. Steve Jobs. Steve Jobs. Steve Jobs. Steve Jobs. Steve Jobs. Steve Jobs. Steve Jobs. Steve Jobs. Steve Jobs. Steve Jobs. Steve Jobs. Steve Jobs. Steve Jobs. Steve Jobs. Steve Jobs. Steve Jobs. Steve Jobs. Steve Jobs. Steve Jobs. Steve Jobs. Steve Jobs. Steve Jobs. Steve Jobs. Steve Jobs. Steve Jobs. Steve Jobs. Steve Jobs. Steve Jobs. Steve Jobs. Steve Jobs. Steve Jobs. Steve Jobs. Steve Jobs. Steve Jobs. Steve Jobs. Steve Jobs. Steve Jobs. Steve Jobs. Steve Jobs. Steve Jobs. Steve Jobs. Steve Jobs. Steve Jobs. Steve Jobs. Steve Jobs. Steve Jobs. Steve Jobs. Steve Jobs. Steve Jobs. Steve Jobs. Steve Jobs. Steve Jobs.

Steve Jobs. Steve Jobs. Steve Jobs. Steve Jobs. Steve Jobs. Steve Jobs. Steve Jobs. Steve Jobs. Steve Jobs. Steve Jobs. Steve Jobs. Steve Jobs. Steve Jobs. Steve Jobs. Steve Jobs. Steve Jobs. Steve Jobs. Steve Jobs. Steve Jobs. Steve Jobs. Steve Jobs. Steve Jobs. Steve Jobs. Steve Jobs. Steve Jobs. Steve Jobs. Steve Jobs. Steve Jobs. Steve Jobs. Steve Jobs. Steve Jobs. Steve Jobs. Steve Jobs. Steve Jobs. Steve Jobs. Steve Jobs. Steve Jobs. Steve Jobs. Steve Jobs. Steve Jobs. Steve Jobs. Steve Jobs. Steve Jobs. Steve Jobs. Steve Jobs. Steve Jobs. Steve Jobs. Steve Jobs. Steve Jobs. Steve Jobs. Steve Jobs. Steve Jobs. Steve Jobs. Steve Jobs. Steve Jobs. Steve Jobs. Steve Jobs. Steve Jobs. Steve Jobs. Steve Jobs. Steve Jobs. Steve Jobs. Steve Jobs. Steve Jobs. Steve Jobs. Steve Jobs. Steve Jobs. Steve Jobs. Steve Jobs. Steve Jobs. Steve Jobs. Steve Jobs. Steve Jobs. Steve Jobs. Steve Jobs. Steve Jobs. Steve Jobs. Steve Jobs. Steve Jobs. Steve Jobs. Steve Jobs.

Steve Jobs. Steve Jobs. Steve Jobs. Steve Jobs. Steve Jobs. Steve Jobs. Steve Jobs. Steve Jobs. Steve Jobs. Steve Jobs. Steve Jobs. Steve Jobs. Steve Jobs. Steve Jobs. Steve Jobs. Steve Jobs. Steve Jobs. Steve Jobs. Steve Jobs. Steve Jobs. Steve Jobs. Steve Jobs. Steve Jobs. Steve Jobs. Steve Jobs. Steve Jobs. Steve Jobs. Steve Jobs. Steve Jobs. Steve Jobs. Steve Jobs. Steve Jobs. Steve Jobs. Steve Jobs. Steve Jobs. Steve Jobs. Steve Jobs. Steve Jobs. Steve Jobs. Steve Jobs. Steve Jobs. Steve Jobs. Steve Jobs. Steve Jobs. Steve Jobs. Steve Jobs. Steve Jobs. Steve Jobs. Steve Jobs. Steve Jobs. Steve Jobs. Steve Jobs. Steve Jobs. Steve Jobs. Steve Jobs. Steve Jobs. Steve Jobs. Steve Jobs. Steve Jobs. Steve Jobs. Steve Jobs. Steve Jobs. Steve Jobs. Steve Jobs. Steve Jobs. Steve Jobs. Steve Jobs. Steve Jobs. Steve Jobs. Steve Jobs. Steve Jobs. Steve Jobs. Steve Jobs. Steve Jobs. Steve Jobs. Steve Jobs. Steve Jobs. Steve Jobs. Steve Jobs. Steve Jobs. Steve Jobs.

Update: Scoble says you'd be an idiot to sell your AAPL.

A new way of linking in tweets
Following up on the discussion about displaying links in tweets.
1. This is what a link looks like, in text:
41 people call this [photo|http://bit.ly/DMhr] a favorite.
2. When rendered:
41 people call this photo a favorite.
I've posted a number of tweets in this format, and so far no one has expressed any confusion about it, or even curiosity. I guess they just figure it out? Not sure.
Thanks to Chuck Shotton and Steven Levy for pressing the point.
Update: David Berlind asks "Would the markup syntax eat into the 140 char limit?" -- yes -- there's 3 added characters for each link.
Update: Joey Baker has a great idea. If the stuff betw the pipe and the right square bracket doesn't begin with "http://" the displaying software should add it. That's 7 characters saved. Worth doing, imho.
A story unfolds on Twitter
Someone I know, not well, who lives far away is going through hell. The story is notable because it's unfolded in real time on Twitter.
I don't want to say who because: 1. It's very heavy. 2. I don't want to burden this person with the decision about how public she wants to be. If she reads this and says it's okay to post a link to the on Twitter, I will. If not, I'll wait.
I wanted to write about it because the story is so powerful.
It begins a few days ago, her mother is sick. She takes her to the hospital. It's obviously pretty bad, but we don't know how bad. Not clear if they do, but her mother is terrified. The sister is there, with neices. They argue about something. The mother gets worse. The doctors do tests. The mother dies.
From there the situation spins out of control. The story is told with a very wet brush, with lots of paint splattering all over the place in 140-character snippets separated by huge gaps of time. It's the unpredictability of it that makes it so compelling.
I can't imagine the pain.
But there it is, shared, in real time, with a few hundred on-lookers.
I feel like I'm witnessing history.
It helps that the protagonist is a great writer.
Who will prosecute Bush?

Pretty sure someone in the Bush Administration is going to get prosecuted for war crimes. And the lower-downs were smart this time, they made sure the higher-ups were on the hook, at least according an interview on Fresh Air last summer with Phillippe Sands, an international expert on war crimes prosecution.
When I've heard this discussed in the media recently they've been approaching it as if it were an American decision whether or not to prosecute Bush. Obama could just punt, and let the international authorities worry about it. Then the question is would the US protect a former President against prosecution.
Because this is such a touchy subject I feel it's necessary to say that I don't know the answer, I see both sides. If Bush is prosecuted, it could serve as a deterrent to future Presidents against committing war crimes, or it could have a chilling effect and make Presidents fearful of defending the country, knowing that their fate and the country's will be separated after they leave office. (It's hard to imagine a sitting President surrendering to international prosecution.)
I will say this, I thought it was good that Ford pardoned Nixon. The country had other big problems to deal with in the 70s, and we had already paid a terrible price for the Watergate scandal. In many ways the same can be said of the fix we find ourselves in now, in 2009.
Bad UI
This dialog appears every 10 minutes or so when the SlingPlayer app is running.
The new version doesn't work on my machine. Obviously, there should be a way to tell this dialog to go away and never come back.