A test case for RSS Clouds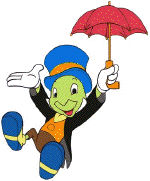 I'm preparing a test of a Twitter-like service based on rssCloud, but then realized that I'm within striking distance of something simpler -- re-adding a <cloud> element to Scripting News. It had one for quite a while, we had a server that supported it when Radio 8 shipped in 2002.
So I added it in, and before I could construct a test, some aggregators started registering handlers! In other words, the old network started rebooting. If you don't understand, don't worry about it, but if you do -- man that's spooky.
Anyway, the RSS feed for scripting.com does indeed now have a <cloud> element, and if you happen to have an aggregator that knows what to do with it, please feel free to register a handler. I'll have a lot more to say about this in the coming week, knock wood, Murphy-willing.
BTW, the errors in the log are the result of apps registering receivers who are unable to receive notification because they're behind a firewall or NAT. I obviously have to unsub them when I get that error.
Last update: Saturday, July 18, 2009 at 5:37 PM Pacific.

Dave Winer, 54, pioneered the development of weblogs, syndication (RSS), podcasting, outlining, and web content management software; former contributing editor at Wired Magazine, research fellow at Harvard Law School, entrepreneur, and investor in web media companies. A native New Yorker, he received a Master's in Computer Science from the University of Wisconsin, a Bachelor's in Mathematics from Tulane University and currently lives in Berkeley, California.
"The protoblogger." - NY Times.
"The father of modern-day content distribution." - PC World.
One of BusinessWeek's 25 Most Influential People on the Web.
"Helped popularize blogging, podcasting and RSS." - Time.
"The father of blogging and RSS." - BBC.
"RSS was born in 1997 out of the confluence of Dave Winer's 'Really Simple Syndication' technology, used to push out blog updates, and Netscape's 'Rich Site Summary', which allowed users to create custom Netscape home pages with regularly updated data flows." - Tim O'Reilly.
Dave Winer

My most recent trivia on Twitter.
On This Day In: 2008 2007 2006 2005 2004 2003 2002 2001 2000 1999 1998 1997.
Jun Aug