rssCloud design issue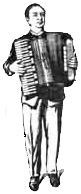 Bryan Field-Elliot raises an interesting question in the comments on the rssCloud walkthrough.
"The automatic expiration after 25 hours seems rather arbitrary. If a cloud server is going to have a policy of expiring subscriptions after X hours, I suggest that the value X be published somewhere. Within the <cloud> element perhaps, or, as part of the return value from the pleaseNotify call. That way different implementations of cloud servers can vary this value as they feel appropriate, and different aggregators will have a means to know how often they need to resubscribe."
I responded as follows (and reposted here because I wanted to make sure it gets proper consideration):
It's an interesting question.
On the pro side -- it would add flexibility.
On the con side -- it would also add complexity. Another thing to test, another thing to break.
The subscriber should poll anyway, periodically. If it detects a change that it wasn't notified of, it can resub. No harm if already subbed. In my implementation of rssCloud that gives you another 25 hours.
I'm not sure I shouldn't give you another 25 hours anytime I detect that you're alive, for example, you respond to a notification.
The point is to give the cloud a rule for when it's okay to clean out garbage. It's really hard to imagine why someone would want a different value.
Loosely-coupled 140-char reading lists
I believe we will get beyond Twitter's very simplistic and limited Suggested User List, which I have written about so many times.
What sealed it for me was reading Glenn Greenwald's piece in Salon about Cheney's plan to use US troops inside the US.
Here was my thought process:
1. I'm going to pass this link on to my readers.
2. A very small number compared to the overall size of the Twitter base.
3. There are probably a few hundred thousand people who use Twitter who would want to know about this story, maybe 60K who would read it, as I did.
4. So how will this gap be filled? How will they find out about this story?
Well -- they won't.
But -- if there was a service they could subscribe to that alerted them to stories that would be of interest to them, based on their profile, a lot of people would give it a try.
In other words, I'm sure there's a place for editorial products delivered via the loosely-coupled 140-character network.
I tried this with NewsJunk, but it was either too early or there was something wrong with the way we did it.
It will happen.