Anil's belly laugh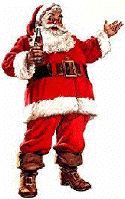 An experiment. It's just a test. I put up a web service that returns a Twitter subscription list as OPML. You should be able to import it into your RSS aggregator or feed reader. But it's just a test. When the experiment is over the service will come down. It just builds on the Twitter API and took me a couple of evenings to put together. It's not Big Tech, it's just a little thing. But interesting? Perhaps.
For example, here's the subscription list for "cluelessnewbie," a fictious user who follows the 100 most-followed people on Twitter (that's what makes him so clueless).
Here's Jay Rosen's subscription list. Danny Sullivan. The Gillmor Gang. Gruber. Om. Loic. Doc Searls. Anil Dash.
When I sent a preview link to Anil, here's what he said: "This got one of those immediate belly laughs that only come from seeing something new and realizing exactly how disruptive it can be. :-)"
He's right -- it's part of Le Grand Bootstrap that's underway.
Who knows where it leads?
And that's why it's so much fun!
Here's the full writeup.
Last update: Tuesday, August 04, 2009 at 2:57 PM Pacific.

Dave Winer, 54, pioneered the development of weblogs, syndication (RSS), podcasting, outlining, and web content management software; former contributing editor at Wired Magazine, research fellow at Harvard Law School, entrepreneur, and investor in web media companies. A native New Yorker, he received a Master's in Computer Science from the University of Wisconsin, a Bachelor's in Mathematics from Tulane University and currently lives in Berkeley, California.
"The protoblogger." - NY Times.
"The father of modern-day content distribution." - PC World.
One of BusinessWeek's 25 Most Influential People on the Web.
"Helped popularize blogging, podcasting and RSS." - Time.
"The father of blogging and RSS." - BBC.
"RSS was born in 1997 out of the confluence of Dave Winer's 'Really Simple Syndication' technology, used to push out blog updates, and Netscape's 'Rich Site Summary', which allowed users to create custom Netscape home pages with regularly updated data flows." - Tim O'Reilly.
Dave Winer

My most recent trivia on Twitter.
On This Day In: 2008 2007 2006 2005 2004 2003 2002 2001 2000 1999 1998 1997.
Jul Sep