It's been a big development week in RssCloudLand
The beta release of the Twitter Subscriptions List app for your desktop.
Next thing up on my release plate, a version of River2 that fully supports rssCloud.
Lifehacker: Backup and Search Your Friends' Tweets with Google Reader
Educer: "Google Reader is almost a full fledged Twitter client."
Twitter clients -- time to start thinking about two-way RSS support.
Two-way RSS support in Twitter clients means they read real-time RSS feeds, and they generate them. A backup against Twitter's failure.
The $299 Walmart laptop

The tech industry keeps wanting to think that netbooks are a mistake, but they are not.
Here's a CNET article about a $299 laptop being sold by Walmart and BestBuy. They're cheap, big and run Vista.
I'll go over the specs in a minute, but first a story.
I just took a trip to New York with my new 13.3-inch MacBook Pro, which is a lovely computer. But the next trip I took, a two-day trip up north, I brought my Asus 10-inch and was much happier because: 1. Much longer battery life. 2. A lot lighter and smaller.
The Mac doesn't even have a replaceable battery. The Asus does. When I travel with it I bring an extra 6-cell, and it's still much lighter than the Mac, and it goes for 12 hours without plugging in. That's a huge important difference.
And the smaller size meant I could make the trip with just one bag instead of two.
People who think there is no reason to get a netbook simply don't have one, I conclude. That's fine for ordinary people, but if you make your living as a tech analyst, that's just plain irresponsible.
Now to the specs.
2.2GHz Intel Celeron processor 900, 2GB of memory, DVD-RW/CD-RW drive, 15.4-inch screen, 160GB Serial ATA hard drive (5400 rpm), 802.11b/g wireless, 10/100 Ethernet LAN, Intel's Graphics Media Accelerator 4500MHD, and Microsoft Windows Vista Home Basic Edition operating system.
It's all good till you get to the wireless. I like 802.11n. Much faster. And the OS -- sorry -- I don't do Vista. I have a funny feeling that Microsoft is behind all of this. For some reason they can't handle the idea that people still want their 10-year-old OS. All the R&D that went into Vista, well that's Microsoft's problem, not the users'.
They don't say how much it weighs or how long the battery lasts. Heh. I bet it weighs a lot, and I bet the battery doesn't last very long. Is the battery removable?
In any case, I'm not surprised the $299 "craptop" sells. But -- I'd also be surprised if they do anything to slow down sales of netbooks. They're in a different class. And it's valid. Get used to it, netbooks here to stay folks. And the big, heavy, Vista class? Well they're probably here to stay too. (And I still love my Macs, and wish they'd make one that was really in the netbook class.)
A boy named Sue
Had a lot of fun with the Scobles today.
At one point I said to the elder Scoble, you know people's last names seem to mean something. He smiled. I said I know I have a funny last name. Like the Boy Named Sue, my father should have sat me down as a boy and said "Son, with that name, you don't get to complain."
It was nice going to Germany where my last name means, roughly, "Person from Vienna."
I enjoyed calling room service, ordering Wiener Schnitzel and really hamming it up and no one seemed to notice or think it was strange. When the waiter brought the food he pronounced it the same way.
The right and wrong way to do tech
Consider these two examples:
1. Amazon: "Using a workflow similar to the one you'd use to import data, you prepare a manifest file, email it to us, receive a job identifier in return, and then send us one or more specially prepared storage devices. We'll take the devices, verify them against your manifest file, copy the data from one or more S3 buckets to your device(s) and ship them back to you."
2. Apple: "Rising Card is a magic application developed by Theory11. The reason it was initially rejected after a long period of hearing nothing from Apple was that they felt the app would be confusing to customers. Of course, that was the point of the app as it's a magic trick meant to confuse people. The developers wrote Apple to explain that to them, but heard nothing back. They figured all hope was lost as this was hardly a high profile application, and Apple clearly didn't seem to care too much about it."
Amazon creates a service for developers, charges them money, and never asks what you're using the service for. They're happy to help, as long as you pay your bill.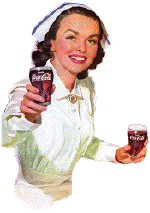 Apple hires people who do the best they can to follow the orders from the top, and end up rejecting a magic trick app because it confuses the user (which of course is the point). Because there's no money in rejected software they can't afford to spend time with the developer to figure out whether they made a mistake.
Apple would do well to throw in the towel on this system, they're in a no-win situation. They're spending money to lose money. Amazon is making tech, and money, and their VPs are enjoying their weekend while Phil Schiller is hearing tales of woe from developers (and presumably from people inside Apple as well).
I wish Amazon would make an iPhone-like device that ran the same software as EC2. No, it wouldn't replace the iPhone, at least not right away. But what a test-bed for innovation it would be. Get down to the metal with a platform and distribution system that delivers software to users for pennies (if that much) integrated into the world's largest online store, that takes no stake in the products you're offering. Geez that sounds a lot like the PC or Mac market. Of course that can't work.
BTW, Joe Moreno of Adjix may have found a breakthrough in URL-shortening that solves all the issues we covered in Thursday's Bad Hair Day podcast. I mention it in this piece because it's the incredibly flexible S3 architecture that makes the solution possible. If it actually works, and I believe it will, I'll write it up next week.