Tornado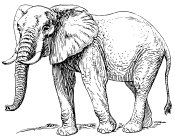 The former FriendFeed company now owned by Facebook did something very interesting today. They released Tornado which is the customized web server that runs the backend of FriendFeed.
I speculate in a thread on FF: "Just thinking out loud if there were a REST interface for the backend that worked like the REST interface for the client, I would be able to program both ends without having to learn the internals of your system. It would be really elegant, and probably wouldn't cost that much in overhead. I was able to create an interface to the client side of your realtime API in an hour or two. If I could sneak into the backend the same way that's all I'd need to at least put together a proof of concept. Does this make any sense?"
We need what their backend does to make the connection from rssCloud to desktops. This is something the FriendFeed guys mastered, and there's reason to believe it scales to the level we'd need since they are the guys who did GMail and Google Maps.
Interesting times we live in.
I also reminded people that when cool technologies are shipping everywhere it's not a time of death it's a time of life, as long as we have the web to connect our work, there's nothing exclusive about it. The engineers don't think we're wiping each other out, only the pundits and the hangers-on do.
Interesting times we live in.
And that's a good thing.
BTW, elsewhere on Facebook, our friend Blake Ross shipped Facebook Lite, which we heard was wonderful and are not surprised to find out is. Congrats all around!
Bad Hair Day at 7PM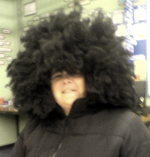 We're having a special Bad Hair Day podcast which is a mini-reprise of last night's meetup in Berkeley.
Marshall is off tonight. I'll have two guests -- Doug Kaye of spokenword.org and Joseph Scott of Automattic.
Doug is working on a podcast aggregator that supports rssCloud.
Doug also founded IT Conversations that was a focal point in the podcasting bootstrap at the beginning of the decade. The Gillmor Gang got its start on Doug's network; we were inspired by his work.
Joseph developed the plugin for Wordpress that shipped at the beginning of the week. I haven't known Joseph a very long time, but we've already had a spectacular success, imho.
We'll talk about many of the things that were discussed at last night's meetup.
And for this podcast we'll have an IRC chatroom:
irc://irc.freenode.net/#badHair
Tune in at 7PM Pacific!
Twitter updating terms of use
Biz posted a list of changes to the terms of service.
They also published a draft of a short list of rules for developers.
Based on a quick read the changes seem reasonable, they reflect how the service is used and the role Twitter the company plays in it.
Clues for testing your rssCloud app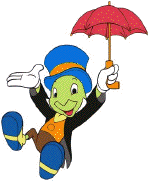 This is a frequently asked question.
If you're doing a cloud-aware app, a feed reader, skimmer or aggregator of any flavor or genre, you need feeds to test with. That was an issue a few weeks ago, but today it's not an issue at all. There's a huge variety of cloud-aware feeds updating all the time, for you to test with.
The original feed is one of mine that's announcing three new states every 15 minutes, day and night rain or shine. Not very interesting, but quite reliable.
Then there are the cloud-enabled feeds I've created from the people I follow on Twitter. Robert Scoble is the Old Faithful of this class. He's updating a lot, all the time. I have a changes.xml for all of these feeds, so you can see who's been updating.
Any of my feeds will also show up on the log page on my server, as will your registration. If you're not getting through you won't see anything there. It's very important for debugging.
And the new exciting way to generate a test feed is to create a wordpress.com blog, and post to it. Your feed has a cloud element and it will notify your app when you update. You control when it updates, so this makes it easy for testing.
InBerkeley.com, a Wordpress blog we host ourselves is cloud-enabled.
The feed for Scripting News is cloud-enabled as is the feed for Rebooting The News and Bad Hair Day.
Of course you should refer to the Implementor's Guide as you implement.
And finally, the punchline, the reason for all this michegas -- CNN has the first real news feed that's cloud-enabled. And it's a gem. When I got this one running in River2, I had to stop and pause and say, we got there.