Coolest thing my father did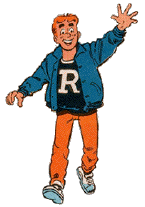 There's a meme going around about fathers and the coolest things they did when you were growing up.
Since Father's Day on October 3, I guess I've been reflecting on this stuff more than usual, and I have a story prepared. But first, my father actually had an opinion about this, he told a story that embarassed me about how he taught me to kiss. But I'm sure I thought it was cool when I was a toddler. Kids go for that kind of stuff. But the word we're looking for is "cool" and from my point of view, as an adult, here's the coolest thing my dad did.
Probably 1970 or 71. I was more than a bit of a rebellious teenager. So one day I got suspended from high school for bringing a bottle of wine to school. I was drinking with some friends in the yard before home room when the Dean of Discipline, Joseph Cotter, comes walking out, takes the bottle, escorts me to his office and calls my father to come get me. My dad drives to the Bronx from Queens, and I thought for sure I'm really going to catch it now, cause not only was I drinking wine in school, but it was his wine. I had stolen it from him. Oy.
Well, my dad comes in, and instead of giving me shit, he tells off Cotter. He says why don't you leave the kids alone. My chin dropped to the floor. I couldn't believe my eyes and ears. I thought I had moved to a different planet. The Dean thought so too, he was speechless. (He and I were enemies, I was, as you might imagine, and a major troublemaker. He thought he had me, but heh he no he didn't.)
So that has to be the coolest thing. On the drive home we talked about baseball and the weather, and he never punished me for taking the wine.
Update: Cotter died in Y2K.
Paul Carr's piece is rubbish (and disgusting)
This is how TechCrunch works. They write something stupid, then people write rebuttals explaining how it's stupid, building flow and page rank. It's the same method John Dvorak explains in an interview I did with him at the Apple Store in San Francisco a couple of years ago.
Anyway...
Carr's piece is rubbish, and just this once I'll take the bait.
Of course what the nurse at the hospital did, according to his account, was horrible. Let's say, for the sake of argument, that in addition to being a "citizen journalist" she was also a British citizen.
Of course, the movie-taker shooting the end of the life of the beautiful Iranian protestor did something horrible too. Imagine, not trying to help or comfort her as she bled to death in front of him. Okay, let's concede he was a citizen journalist (whatever that is), but then humor me and assume he was British too.
Or suppose the nurse and the guy in Iran were both homosexual. Or both were Christian, Jewish, Muslim, recovering alchoholics, ex-cons, single parents, only children, flat-footed, Mac users, high school dropouts, veterans, or whatever.
So we could conclude that everything negative anyone ever said about Christians was true, and homosexuals and British people.
This is Logic 101 and Carr failed it. And since he's bright, assume he failed it on purpose. Why? Refer to the Dvorak explanation.
This is what press people do. When Dvorak teases Mac people for flow, it's dishonest, but it's also fairly harmless. But Carr is doing something different. He's using people's pain not just for his own self-glorification but also to build flow to attract more ads and money. It's two levels of disgusting.
See also: Killing Straw Men.
A social namespace
A few days ago I added OPML export to listbrowser.org.
Today I want to extend that support to include information from the social network about each user. In this case, the social network is Twitter. I could see situations where this namespace might be used to present information from status.net or Facebook, when they support lists, as Twitter has.
I'm going to use the name xSocial. The "x" could stand for one of two things: 1. XML or 2. Experimental, in the spirit of MIME types that are considered experimental or ad hoc, or proposals of future standards, and have an "x" in front of their names. In other words, I'm doing this because someone has to go first, and maybe someone already has, so this is my way of asking for comments (or, more likely, flames).
Here's a list of elements that may appear in documents that use the namespace.
xSocial:userId -- a string of characters that identifies a user.
xSocial:userName -- the user's name.
xSocial:userDescription -- a string of characters describing the user.
xSocial:userLocation -- a string, the location of the user.
xSocial:userUrl -- the address of the user's web page.
xSocial:userStatuses -- the number of status messages from the user.
xSocial:userFollows -- the number of people the user follows.
xSocial:userFollowedBy -- the number of people who follow the user.
xSocial:userProfileImageUrl -- the address of the user's "avatar" image.
xSocial:userScreenName -- the name the user goes by in the network.
Caveats and disclaimers:
1. Think of Twitter as establishing the precedent here. When in doubt each of these elements is defined by the way Twitter uses them.
2. Twitter keeps other information with each user, this is just the list of information that I include, now, in the OPML that's generated by listbrowser.org. I may add or remove data in the future, or use a different namespace. If it changes, I will hopefully remember to include a comment under this post.
3. Here's an example of a file that illustrates.
4. The usual disclaimers apply, including but not limited to: A. It's even worse than it appears. B. I make shitty software. C. I am not a lawyer. D. My mother loves me.
archive.org's S3-alike service?
An intriguing tweet yesterday from Steven Levy of Wired Magazine, which, if true, could open huge doors for future-safe archives.
Brewster Kahle is talking about the Internet Archive making public S3 storage (what Amazon rents) free on their servers.
Does anyone have any more info on this?
If this is true, I will be building on it.
Update: It's true. Here's the tweet with the scoop.
ListBrowser gets a new tool
I've done a bunch of little stuff for listbrowser.org, fixes and cleanups, added more data to the list pages, and most important, they now link back to the list on twitter.com.
This raises the obvious question, how do you get from a list on twitter.com to the listbrowser.org version of that page?
For that, we needed a bookmarklet.
http://listbrowser.org/bookmarklet
Follow the instructions on the page and then, any time you're on a list in Twitter and want to start exploring in listbrowser, just click on the tool.
Not earthshaking, but certainly nice-to-have.