Why the collection is important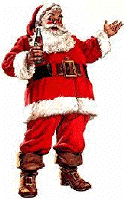 In response to my post about the new editorial tools I am using, Bill Seitz asked why it's so important to have a representation of the pre-rendered content stored in public on the web. My first answer was incomplete, I said I wanted an archive. I don't feel comfortable having the only copy of things I write reside on servers of corporations who might decide at some point they're not interested in continuing to store the stuff, or might have a technical failure and lose the stuff. Or whatever. Praise Murphy.
But there's another even more important reason. I hope that at some point we might swing back with everyone having their own home base and that we might still have the benefit of real-time updates, and scatter the bits all over creation. I want the best of both worlds. A place where all my writing is collected and preserved and can be commented on, and having that same content appear in as many other places as people want to view it. This was the point of syndication in the first place, to give people lots of options for viewing. And while not many people knew about the cloud element in RSS, it was there since 2001, so I don't think I have to work too hard to persuade anyone that real-time updates was always part of the vision of RSS. It was.
If we're going to get there, we have to start. That's what I'm doing, starting.
SF to Denver by train
I've always wanted to take a train across the United States. Today, I'm going to do a big part of it, from Emeryville CA to Denver. Not sure where I'll go from there, playing it by ear.
I don't know how much of the trip I'll document here on scripting.com, but you can see all the activity on protoblogger.com, including a set of pictures on Flickr. All part of a grand experiment to pioneer the next generation of creative writing tools for the web.
My tools: An Asus Eee PC 1005HA, standard issue (no upgrades). I'm using my Droid, tethered, and Verizon for connectivity, but have my Sprint MiFi and iPhone with me as backups. The camera is a Canon PowerShot, but I may use the cell phones for quick pictures.
I'm on the California Zephyr, have a bedroom so I'll get a good night sleep, meals included and coffee (thanks for that).
Want to know where I am at any given moment:
Last update: Friday, November 13, 2009 at 7:33 PM Pacific.



~My Projects~

Droidie

Rebooting The News

ListBrowser.org

Protoblogger.com

My Father's Site

rssCloud

River2

Berkeley list on Twitter

The Bay Bridge Blog

Unberkeley blog


~About the Author~


Dave Winer, 54, pioneered the development of weblogs, syndication (RSS), podcasting, outlining, and web content management software; former contributing editor at Wired Magazine, research fellow at Harvard Law School, entrepreneur, and investor in web media companies. A native New Yorker, he received a Master's in Computer Science from the University of Wisconsin, a Bachelor's in Mathematics from Tulane University and currently lives in Berkeley, California.
"The protoblogger." - NY Times.
"The father of modern-day content distribution." - PC World.
One of BusinessWeek's 25 Most Influential People on the Web.
"Helped popularize blogging, podcasting and RSS." - Time.
"The father of blogging and RSS." - BBC.
"RSS was born in 1997 out of the confluence of Dave Winer's 'Really Simple Syndication' technology, used to push out blog updates, and Netscape's 'Rich Site Summary', which allowed users to create custom Netscape home pages with regularly updated data flows." - Tim O'Reilly.
Dave Winer

My most recent trivia on Twitter.
On This Day In: 2008 2007 2006 2005 2004 2003 2002 2001 2000 1999 1998 1997.
Oct Dec