Health reform politics in 106 chars
Just like there are no atheists in foxholes there are no Republicans who are uninsured and critically ill.
How open standards are created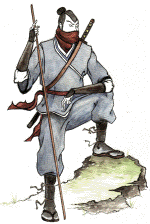 Marco at Tumblr says that he was inspired by the "seriously clever" use of the Twitter API by WordPress. Of course I was too. When they came out with it I wondered out loud if the Twitter API is now an open standard.
Well, less than a week later, Tumblr now has implemented the Twitter API, and as a result you can use any Twitter-compatible tool to post to and read from Tumblr.
Let's pause here to let that sink in.
Wow. Unbelievable. Fantastic. Awesome.
Conventional wisdom says that open standards are created by endless deliberations among experts and big tech companies, and those do sometimes gain traction.
But this is how it usually happens: Someone goes first. No one thinks of it as an open standard. Then someone clones it. All of a sudden people get ideas. Inspired, someone goes third. At this point it's inevitable that there will be a fourth and fifth and so on.
It's also inevitable that Twitter tools vendors will start testing their products with WordPress and Tumblr, and hopefully report bugs and have them fixed.
And the brilliant minds of the developers and users of WordPress and Tumblr will have their say in the evolution of this new art.
All of a sudden things are exciting again!!
PS: If Facebook were to implement the Twitter API that would be it. We'd have another FTP or HTTP or RSS.
Last update: Thursday, December 17, 2009 at 5:34 PM Pacific.



~My Projects~

Droidie

Rebooting The News

ListBrowser.org

Protoblogger.com

My Father's Site

rssCloud

River2

Berkeley list on Twitter

The Bay Bridge Blog

Unberkeley blog


~About the Author~


Dave Winer, 54, pioneered the development of weblogs, syndication (RSS), podcasting, outlining, and web content management software; former contributing editor at Wired Magazine, research fellow at Harvard Law School, entrepreneur, and investor in web media companies. A native New Yorker, he received a Master's in Computer Science from the University of Wisconsin, a Bachelor's in Mathematics from Tulane University and currently lives in Berkeley, California.
"The protoblogger." - NY Times.
"The father of modern-day content distribution." - PC World.
One of BusinessWeek's 25 Most Influential People on the Web.
"Helped popularize blogging, podcasting and RSS." - Time.
"The father of blogging and RSS." - BBC.
"RSS was born in 1997 out of the confluence of Dave Winer's 'Really Simple Syndication' technology, used to push out blog updates, and Netscape's 'Rich Site Summary', which allowed users to create custom Netscape home pages with regularly updated data flows." - Tim O'Reilly.
Dave Winer

My most recent trivia on Twitter.
On This Day In: 2008 2007 2006 2005 2004 2003 2002 2001 2000 1999 1998 1997.
Nov Jan