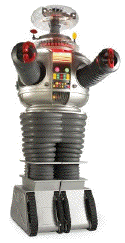 I read the piece written by the employee struggling with the decision about whether or not to sign on with Zynga after they acquired the company he wrote code for, OMGPOP. I absolutely understood his dilemma, and I could have predicted that Zynga would respond the way they did.
I spent enough years trying to be a person inside Silicon Valley companies, to see what happened there.
There's a lot of hands-off-ness, a lot of delegation. And humanity never entered into it. So when the guy at the bottom of the chain tried to raise a human issue to the guy one level closer to the top (probably a lawyer or a clerk), he got told there is no humanity here. Sign the papers. Period.
Wasn't much of an issue. The way the piece read, he understood who he was dealing with, and made the right call for himself. Case closed.
But then the CEO tweets something that previously would have been said at a board meeting, or maybe to a reporter. When I left Symantec, the boss of the company told Infoworld that all the programmers remained (I was a full-time programmer in addition to being CEO). They always kick your ass on the way out. But I left with a lot of money, so it didn't really hurt much.
But I've seen the way this process chews up ordinary trusting people. It's really awful and ugly, especially when the issues usually are nickels and dimes to the people who are deciding, and it's a life savings for people who need a little consideration. The problem is that the companies depend on these people to do the right thing without supervision when the company is struggling. But they can't get the time of day when the bet paid off and the company won.
It should be party time at OMGPOP. They just won the lottery. But the CEO is a stinker, kicks the little guy in the ass on the way out. Only these days there's Twitter, and this stuff leaks out to users. They're getting a little glimpse at what tech businesses are like. It's not fun.
I think the problem is that we force creativity to flow through corporatism. The two are fairly incompatible. The people who do the creative work look like total freaks to the operational people. And the operational people look like Stepford clones to the creative types. They really shouldn't have to work with each other, and depend on each other so much, because there's so little understanding between them. Whatever. Not my problem these days.


4/1/2012; 3:33:05 PM.