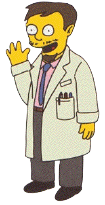 Imagine if there were a database of feeds we all subscribed to, and we could get recommendations of new feeds to follow, based on what we already follow.
That's the idea behind Share Your OPML, a service I started in 2006. The story of SYO is one of success followed by scaling issues. Now we have better technology so it should scale better.
Help us get it started by:
1. Export your subscription list in whatever RSS reader or podcast client you use.
2. Upload it to the new SYO site. (It's simple, just sign in with Twitter and drag-drop your OPML on the gray box. Takes less than a minute.)
If you have questions, post a comment here.
Dave