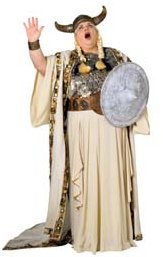 First -- what's happening in Egypt is awful. The US was taking the wrong approach -- Mubarkek isn't really a dictator, but that changed, and the President's remarks yesterday were right on the money. We can't get too involved, publicly -- because Egypt is a sovereign country. But please, an 83-year-old man needs to be thinking seriously about moving on, and it's pretty clear that until the popular uprising Mubarek wasn't planning on leaving any time soon.

But.. This blog is called Scripting News, so we're focused on media and from our point of view the big story is that cable is punting bigtime and the Internet is, finally, coming into its own as the source of realtime video news -- thanks to the excellent coverage of Al Jazeera.

As Doc Searls explained so well in this week's Rebooting the News, we don't need the settop box to connect to video sources, the web is perfectly capable of doing it. Now, I can watch CNN and other news networks on my computers thanks to Slingbox, but every time I try, I get disgusted and turn it off. Now, I can tune into Al Jazeera and feel that at least they're trying to give me good information

Al Jazeera is not perfect. They have some of the same problems as American news. For example they accept the fiction that the people who invaded Tahrir Square today were "pro-Mubarek supporters" when they so obviously are agents of the government. But on the whole, they are doing the job we want them to do, the same kind of work that CNN was doing in the early 90s when they were covering the Gulf War, their moment of peak greatness.

So, what happens now?

Al Jazeera offered their feed to CNN, but apparently CNN didn't take it (I don't know for sure, as I said earlier I was part of the great news blackout that covers the US where the Internet doesn't reach in full broadband strength). In the conference rooms at Time-Warner they must now realize that they have to offer their full video news feed for free via the web. And they need to show Wolf Blitzer the door, and get a new generation of news people in there, who ask the hard questions, and call bullshit for what it is when they talking heads start spouting. Let's scare the crap off the wire, and replace it with people who believe in the American values of bravery and freedom.

CNN's downfall could have been headed off by allowing Al Jazeera onto our cable networks, and not protecting American corporate media from the upstart from Qatar. I'm sure that will now happen, but -- it's already too late. The web won this one, and cable is now history, for news. And the rest of it is not very far behind.

Don't miss it -- while the passion and courage of Egypt is ridding itself of the tyrant Mubarek, the United States will eliminate the mediocrity of CNN, thanks to the excellence of Al Jazeera.