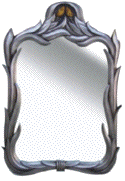 Just saw a brief announcement that President Obama will call for an end to the Bush tax cuts for people making over $250K per year.

Not everyone will agree, of course, but I for one am very glad to hear this. We have to turn away from the awful philosophy that we can keep taking from the middle class and giving to the rich. It's wrong for so many reasons, and not smart.

And this one idea makes me wonder if the President has been listening to George Lakoff, and is starting to frame the discussion with the Republicans in the role of the spoiled child and the President as the strict father.

The rich have gotten their way, over and over, and now it's time for them to let the middle class have something. Like a father with two children and one of them keeps throwing tantrums to get his or her way, as the other gets nothing.

Unfortunately, in the US, the electorate is so unconscious that this kind of bullshit not only works, but is necessary. :-(