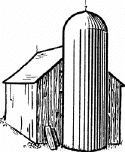 I am a nicotine addict. I smoked for 31 years, and gave it up almost ten years ago. Every once in a while I think about buying a pack. The high would be amazing. But I've not done it once since quitting.

So I know what it's like to kick a habit, and quitting Facebook, for me, was nothing like that. I never think about checking in there. I don't imagine I would enjoy the first puff or the second. I don't dream about dancing with Facebook the way I dreamt about dancing with a 6-foot cigarette in the weeks after quitting in 2002.

When asked what it feels like to not be on Facebook, I say that I never felt I should be there in the first place. It never felt right, never felt like a place I belonged. The more I learned about it, the more that was confirmed. And the fact that I feel no pain of withdrawal is even more confirmation.