Note: If you're reading this on the Home page or the RSS feed you won't see the plus signs. Go to the story page to get the full effect.

">
Did you see the final episode of LOST? I did. I'd love to write about it, and I will -- but be forewarned, if you click on the little plus sign next to this paragraph, there are spoilers below.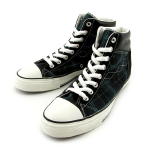 There's nothing that says a paragraph has to have sub-text. In fact you can use it to simply annotate, sub-texting items most readers wouldn't care about, but that you should include to be complete. An Internet-age footnote.
This is what the editor looks like.
I was inspired by a feature that Rich Ziade added to Readability. I thought of doing this while listening to him talk last night at our Thursday night meetup at NYU.
It's also related to a Nick Carr post that got a lot of play recently, where he said it was time to get links out of our way. He may have a point. In age where people skim, maybe you want to tuck away the details to let people get the main point quickly, but still provide all the background and off-site links that a careful reader may want.
Now for a little humor.
Two Jewish guys walk past a Catholic church.
Ponzi calls this The RSS Couch.
What will I really do with this feature?
BTW this is not the first post to use the feature.

6/11/2010; 7:08:49 AM. .