If I'm going to take this sucker on a road trip, I'd better be sure I can post something to my blog.
Here's a picture of the 13-inch MacBook Pro, next to the Airbook I'm typing this post on.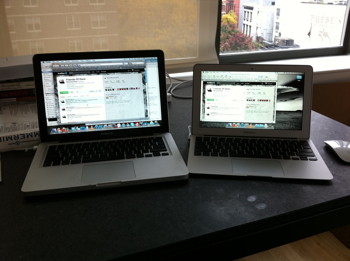 Click on the image above to see the full size image in Flickr.

10/29/2010; 9:17:15 AM. .