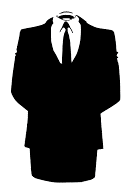 You may have read here or elsewhere that comments are no longer part of Scripting News. I looked at it this way. We could either try to fix the problems with the existing comment system, or we could revisit the whole idea of relative writing.
The first option was not actually an option because I don't have the ability to change Disqus, the commenting software we were using. And while I have written commenting software, and even have debugged source code available for download (it's part of manila.root), I don't have any interest in trying to fix commenting software. We know where the problems are. And Disqus and the others have done a good job of taking these things to their logical conclusion. From here on it looks like they'll be refining, adding features, debugging and scaling. Not taking a fresh look. (If they are, we can hopefully connect our efforts. I love working with others on open formats and protocols.)
Now, relative writing. WTF is that.
Start off by what is not relative writing.
I had a sandwich for lunch.
That's about me and my sandwich. It's not about someone else's writing. It's not relative.
Joe wrote a wonderful essay about the sandwich he had for lunch. I thought it was very expressive and colorful. He really captured the flavor of the sandwich. And he expressed a vision for the future. Tomorrow he's planning on having tuna salad. And on Thursday he expects it will be hot pastrami.
In that example, I'm writing about someone else's writing. That's relative.
The first bit doesn't need to be connected (or related) to any other writing, although I might want to link to a story about sandwiches or food, or maybe someone reading it doesn't know what lunch is, so I might link to a definition of lunch. But you can understand what I'm saying without reading someone else's writing.
I'm of the opinion that the best, most powerful, most useful writing is non-relative. That too much relative writing is of the form: "I have an opinion about something like this." They don't often express the opinion very well. And quite often it's confused with the person writing it. For example, when I say hackathons are nonsense, a lot of people respond as if I said you are nonsense, or the hackathons you love are nonsense. Obviously my experience is colored by the hackathons I've been to or heard about. And my view of them is based on who I am, not who you are. A lot of what people had to say about it helped me see how they view the world, and how different it is from the way I view the world. That's good! But the confusion isn't so good. It's why people try to hurt others, because they've confused the other person with their own feelings. But I'm rambling.
Let's say I see something on Twitter that I'd like to do some writing about. That of course would be relative. Somehow I want to attach my writing to the tweet. They offer almost no good way of doing that. Same with Facebook and Google and whatever. Same with the comments I had here on Scripting News.

What I'm hoping is that we can develop good ways of connecting writing, on a consensual basis. I'd like to team up with people whose writing complements mine. People who have ideas that I would like to see gain more exposure. Without opening it up to spammers and emotional thrill-seekers. That's the challenge, to strike a balance, to create something new and better.
Once a long time ago I wrote about how when a big tree falls it creates room for lots of new growth. It's always that way. One door closes and another opens. Carmelo Anthony is injured -- and -- Jeremy Lin! Just one example. I actually had a big tree fall near my house in California right around the time Jerry Garcia died. It helped me understand that this is the way things are and it's neither good nor bad. But comments going away here immediately gave me ideas on what could take their place. That, to me, is purely good.

2/21/2012; 10:13:22 AM.