I had lunch yesterday with David Galbraith, a British friend who lives outside Geneva in France. He's a programmer, like me, so we talked about technical stuff, but we also talked politics, as we walked through the upper west side of Manhattan. He talked about American individualism and how much better that was than the European way. I thought he had put his finger on the bug. If you want to understand America, or any country, don't focus on the individual. We don't live long enough, as individuals, to matter. Think of the populace as a series of waves. No individual locust matters, but the wave does. It can devastate the terrain. And that's what humanity, the wave, is doing.
I've just finished watching the BBC series Frozen Planet. The first six episodes showed you how the polar regions of the planet work in all seasons. These are huge areas of Earth that I admit not knowing a whole lot about except that there's lots of water trapped up and down there in the form of ice. I knew where they were going with this, and in the seventh and final episode they showed vividly, how quickly the polar regions are changing, and what effect that change might have on the rest of the planet.
If all the polar ice were to melt, and that's a tall proposition given how much ice there is in the south, it would raise the sea level by 180 meters. That's a stunningly huge amount of water. The Empire State Building, currently the tallest building in NYC, is 381 meters. That's the end of every city on the planet. Good news is scientists aren't sure the southern ice cap is going to melt any time soon. But they aren't sure that it isn't, either. And that's not such good news.
As individuals we have no power over this, so none of us change anything we do, in any material way. But we can change if we can have any influence over the wave of humanity. And this is where American politics is leading us in exactly the wrong direction, by attending to the individuality of Americans. We need to care about the wave.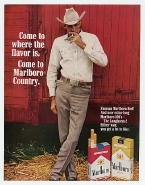 The super-rich are able to influence how the wave moves. That's the power of being one of them. I am not one of them, so all I can do is write about this, and hopefully influence what they do. So far the money has been invested against the interest of the planet. The lie they tell all of us, and probably themselves, is that they're going to live forever. Even people like the Koch brothers and Shelly Adelson, who are in their 70s and 80s. These guys, no matter how rich they are, have a life expectancy measured in single digits. They aren't thinking about the future, really. They don't personally have a stake in it. They have an opportunity at this point in their lives to actually try to do some good. But they're acting like the Individual that Galbraith mentioned, and the myth that so many believe in.
A friend tells the story of her father's death. He died in a hospital. She wasn't there when it happened. She was the only one of his children to show up after he passed. All that remained of this man was a brown shopping bag with clothes, a wallet, false teeth, keys. That's it. That's what's left when you die. There's no individual in sight. Just a bag with some junk in it. That's what we, as individuals, are worth. To the extent that we understand our role as part of a wave of humanity, do our lives have significance.

4/5/2012; 9:36:28 AM.