It's even worse than it appears.

Good morning and Happy Thanksgiving to all the turkeys who read this blog!
❤️
#
I see a trend. Bloggers making their Twitter name the
URL
of their blog. It says
something
. I may post here, but I live there.
#
Yogi Berra: "In theory there is no difference between theory and practice. In practice there is."
#
I told my massage friends from Europe about
Yogi Berra
and the things he said. They thought he was their kind of Yogi, not the baseball kind. The cultures are connected I guess.
#
Another great Yogi saying: You can observe a lot by watching.
#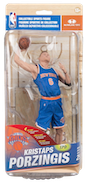 Now to what's really important, basketball. Thanks to Phil Jackson and Carmelo Anthony for leaving the Knicks. I didn't know we needed the space so badly. What a great team the 2017 Knicks are. So entertaining and hopeful. I have a theory about basketball. Once teams win two championships they should disband, because there's no reason to win a third. But teams like this year's Knicks, so full of naive optimism and the joy of youth, they are the reason we watch all sport. Al Pacino's character said it so well at the end of
Any Given Sunday
. Sport, like life, is about creating together. It's the friendship, teamwork, that's why we play, that's why we live. We are a social species, not designed to go it alone. Yet the myth is of the Great Man. That's Melo. And Jackson. But
KP
has a different ethic. He leaves room for his friends to shine. So you get a dozen characters instead of one. I could be wrong. It could be KP is upset at all the individuality, but I sure hope not. Anyway, that's the story that is this year's Knicks.
#
I couldn't find Pacino's end-of-movie speech, but his
inch-by-inch speech
is the classic, and there are lots of clips of that on YouTube.
#
This year I am thankful for all my friends, near and far, new and old, all genders, races, political persuasions, from red states and blue states. All we have really are each other. People who want more or think they have more are on a fool's mission. We start out as stardust and that's where we end up. In between, we hope there's time enough for fun and love and great ideas and helping each other.
#
I'm thankful this year for
women
friends, all of whom have #metoo stories, though not all have been told publicly. Especially women friends who tell me, with love, that they know I'm a good man, not because I needed to hear that to know it, but because it helps me feel somewhat safer. I am afraid about where we're headed, how our strings are being pulled, how men's voices are silenced in this huge debate about what it means to be a man, and where leadership will come from, and if it will be kind, and wise.
#
People are getting more vocal about net neutrality because there's a PR campaign to get people to rally behind the cause of the tech companies, which is ridiculous. People would never fall for it if it were Exxon or the NFL intead of Google or Facebook. The tech industry is every bit an American industry, meaning they'll take whatever they want until some entity with more power stops them. #
One of the ideas circulating is that your ISP has a monopoly, owns the only way for you to get to the Internet, but that's an old idea, it's no longer true. Where I live the wireless vendors are just as fast as the wired ISP. The cost is still prohibitive, I still need wifi, but given an economic incentive to replace Comcast and Spectrum et al, some wireless vendor is going to step in, probably the smaller ones who aren't yet owned by one of the big ISPs. Google could buy Sprint for example, and provide a route-around. #
In other words if a market develops for neutral Internet access, there's no reason a service can't rise to meet the demand. And remember Google and Facebook have already kicked the legs out from under the web. It's on the floor screaming for mercy. These are not cuddly cute baby squirrels, they're unregulated robber barons with the best PR ever, for now at least. #