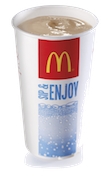 43 percent of the people were represented in last night's Republican
tax vote
in the Senate. Here's the
spreadsheet
.
#
Number one thing that pisses me off, no joke, are people who think they're better than other people.
#
Trump tweets racist video to his 43 million followers. I now see why some want his Twitter account suspended. Twitter's official excuses ring hollow.
Where
is the line?
#
As you may know, I write
Scripting News
using an outliner. I've been archiving the JSON and HTML versions. Today I started
archiving
the OPML version too. This one I do by hand, on a monthly basis. I have the archive for
May
-
November
of this year in the GitHub repo.
#