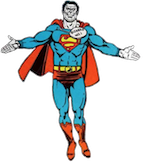 I have a new
app
for you to try out. It's called
English
. It's an editor that runs in the browser that can create and edit a Markdown document in a GitHub repository. It's designed for editing docs and readmes, and to make it possible for less-technical writers to participate in GitHub-hosted open source projects.
#
Disclaimer: I know it is missing most of the features you'd want in an editor. I explained that in
the readme
.
#
The point of
real estate porn
, if there is one, is to get all the enjoyment there is to be got from fantastic homes without having to pay for them, or live in them.
#
New technology is adopted bottom-up, never top-down. And of course the big mucky-mucks can't admit that. Which creates problems.
#
The other day, I got an email from a friend suggesting that we try to get people to stop using Facebook. This idea comes up a lot. I don't support the idea, for a variety of reasons.#

I like Facebook. I use it to keep in touch with friends. I have made new friends there. I would miss it. I don't want to quit. #
It's hopeless. Facebook is an addiction. Try telling a smoker to stop smoking. It's bad for you! Yes yes I know. But people have to want to quit, a lot, to overcome the addiction. A well-intentioned friend is not helping by insisting they stop. (An aside, much better, when they decide it's time to quit, tell them it makes you happy. Offer to help, to go for a walk with them when the urge is overwhelming.)#
And there's something more direct that will do much more good. See the next section.#

Here's the better idea..#