Brian McCullough of the Internet History Podcast is teaming up with
Techmeme
to do a daily tech podcast. 15-20 minutes. It'll be posted in the early evening. There is definitely a position here. I'll be listening for sure. Here's the
feed url
. And it's in the rotation at
Podcatch.com
.
#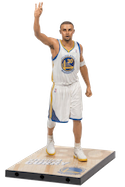 Approx 20-minute
podcast
about podcasting as a juggernaut. Why is it a juggernaut? You don't have to get permission to start a podcast, you can follow an idea intuitively, creatively. I offer two examples, the
Internet History Podcast
and
Here's the Thing
. Two podcasts that are not like what you hear in the excellent field of podcasts that sprang from
This American Life
. And that's just a tiny corner of what's out there. It's huge and diverse. No one gets the whole thing. Podcasting will continue to evolve as long as it's not controlled.
#
Hire a professional journalist and they will
tell you
that the professionals won. Podcasting is for everyone, and that includes professionals. I do a podcast every once in a while myself. It doesn't set the world on fire, but the
idea
of podcasting did. The
medium
is the message.
🚀
#