Farhad Manjoo
, tech columnist for the NYT
wrote
about a hiatus he took from social media and how much he liked it. According to CJR, he actually
didn't
take a hiatus. Makes sense. How could a reporter not use Twitter these days? That's where news is made.
#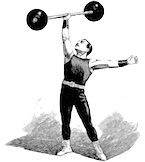 Edward Snowden
says
"unencrypted web traffic is now provably a critical, in-the-wild vulnerability." Why? Because ISPs invisibly redirect download requests of popular programs to new versions with spyware added. Better: don't download an app that runs on your local computer from a site that isn't being served via HTTPS. But it doesn't follow that
sites that don't offer downloads
should be blocked. It's like saying drunk driving is dangerous and therefore all driving should be banned. Let's not break the web if we don't have to.
#