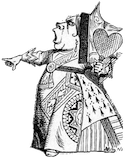 Sondland: Everyone under the bus!
#
Trump rides around on our Air Force One, we're paying millions for his golf vacations, so he can hack the next election
using our money.
When did we become such chumps. There's got to be a line in here somewhere.
#
BTW, let's see those tax returns.
#