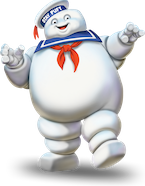 My least favorite thing is people explaining why they unsub from your feed. I don't care. I have a motto. "Don't slam the door on the way out." That way you know you really are going in peace, vs the passive-aggressive control freakery you're actually practicing. Now suppose for the sake of argument, I try to make you happy and dump every political idea I have. Great. You're happy. You feel powerful. But then someone else wants me to stop writing about tech ideas that come to me, because it makes them feel inferior because last week I posted one they didn't understand. Keep going, eventually there's nothing left here. So, I've been doing this for over 25 years. By now I've heard from every control freak on the planet. Heh probably not, but it feels that way.
#
Here's a great
Bloomberg ad
about Trump and the military. If the Dems had run ads like this in 2016, Trump would be a Fox News analyst today, like
Sarah Palin
.
#
I got a couple of reports from people who use the Mail app on iPhones to read the
nightly email
. The contents of the mail only fills a portion of the window horizontally. I am able to reproduce the
problem
here. Apparently previously it filled the space. I've started a
thread
to gather info about this. I don't know how to debug this, but I will try.
#
Yesterday
, I included the video of Dale Bumpers' speech at the Clinton impeachment trial in 1999, but it wasn't displayed by some of the email clients. Here's a
link
to the video on C-SPAN.
#