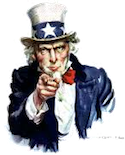 Another
must-listen podcast
from Chris Lydon. The take-away is that our political system hasn't yet realized that we need to go to single-payer for all, now, if we want to have as good an outcome as Italy, which is to say a very shitty outcome. Ours is on track to be much worse because the uninsured can't enter the system, therefore will continue to infect even people with insurance. We're set suffer here in the US a lot more. There will be a debate tomorrow night, and if Biden isn't tuned into this, Sanders is going to clean his clock. And I suspect Biden isn't. And there's a chance that Sanders isn't thinking clearly either, but I kind of doubt it. Nothing focuses the mind like losing. Action-item: before the debate, Biden should give a speech outlining a Medicare-for-all-now program. Give Sanders proper credit. At the debate he can offer to delegate the implementation of this to Sanders. Create unity right there on the debate stage. The Democrats in Congress are not without power. Trump is crazy to think the only criteria people will care about is the stock market. People who unnecessarily lose friends and relatives to this disease are likely to care about that more. Never waste a good crisis.
Now
is the time to reform health care in the US.
#
A story from 2008
. I was living in Berkeley. During the financial meltdown, I was driving on
Solano Ave
with my friend Tori. I asked if she thought the stores would still be there in a year. I imagined we were headed for the Stone Age, our economy would be based on barter, and a lot of us would die. Kind of the way I feel now. Tori paused and said they would still be there. And they were.
#

Just tried something funny. I ordered something on Amazon that won't be available till April. A bottle of off-brand
hand sanitizer
. $12. Let's see if the world still exists in April.
💥
#
Ronald Reagan famously asked Mikhail Gorbachev if they could set aside their differences if the world was invaded by aliens. Gorbachev said hell yes.
#
On NPR this morning, they said almost 50 percent of Americans live paycheck to paycheck. This is going to be a huge problem, shortly.
#
Silver lining. People are searching for
meaning
in their lives. We're on the cusp of getting there. We need each other. Ads on TV are from a different world, one that is gone now. Meaning is here. Helping each other to survive. Can't get more meaningful than that.
#
I wish the Washington Post would take down the paywall on
this piece
. Everyone should read it.
#

On
Thursday
I recommended listening to the Daily podcast. They had an interview with NYT reporter
Donald McNeil
who explained how they fought Covid19 in China. He was on Maddow that night, and they posted a
video
of his talk on Twitter. If you haven't seen it, stop everything, now, and watch it. You'll get so much more information about what we're up against. China appears to have beaten it. Ultimately we will have to do the same, if we don't want it to spread to everyone.
#