BTW, for techies, here's a look at the
actual XML
of the feed. Browsers work hard to hide this from us, but it's interesting even if you don't know what all the elements do.
#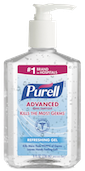 I wonder how much more effective the lockdown would be if we all had good supplies of disinfectant. I have none. It's been two weeks. Why is there such a lag in producing hand sanitizers and wipes?
#
If our country is to have strong national borders, we need a uniform lockdown policy across the whole country. Or else we have to form federations of states with identical policies. This is starting to happen in the northeast, btw.
#
If
Glenn Beck
is so ready to die, he should kill himself, or shut up and let the dying speak for themselves to the extent they can.
#
Imagine there's a fire burning in your apartment building. Your apartment is engulfed in flame. The president says it's time to go home, sends the fire department away. Back to work!
#
Another analogy. General Patton is leading us to war with a dangerous enemy. He gives us an inspiring speech. Then he changes his mind and surrenders.
#
Trump is suing to get
this
taken off the TV. I don't know why. It's all about Trump. I thought he liked the attention.
#
Another silver lining. We're finding out which countries have the best health care systems.
#
I'm looking into how to submit a podcast to Apple, and was surprised that their
feed requirements
are perfectly reasonable. I was expecting horrors.
#