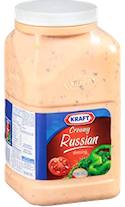 A 20-minute
rambling podcast
with two simple ideas for journalism: 1. The customer is always right. 2. Let me show you how to make it easy for me to give you money.
#
In news everything is a race between two political parties. The reds and the blues. There are other perspectives, for example I have the perspective of a citizen: voter, taxpayer, juror, soldier (according to the president), and now -- possibly infected, transmitting, part of a death toll. Yesterday's
testimony
by
Rick Bright
wasn't just a scandal, as much of journalism characterized it, it was also a clear statement that the US government isn't doing anything to
save my life
. That should have been the headline. We are being rolled over by a killer.
No one is driving the bus.
#
Perspective is everything. I'd love to see just one publication adopt the perspective of the people even if just for a little while. Do something shocking. Report from the perspective of the voter, taxpayer, governed. Always say what the news means to us.
#
Ref the
famous question
from CBS reporter Weijia Jiang asking Trump why make the amount of testing a competition, well -- please ask the same question of journalism. It's only a horse race if you choose to view it that way. Sometimes there are other more important perspectives (see above).
#
Trump's promise about the vaccine recalls promises about his tax returns. The end of the year is also after the election. At that point, either way, he'll have no need to follow-through on this, as with the tax returns. He'll say he never thought there was going to be a vaccine.
#
I wish
Metacritic
reviews were available directly from program listings on Netflix and Amazon.
#
New header
image
on my blog home page, a snapshot from the
Olana webcam
, overlooking the Hudson River.
#