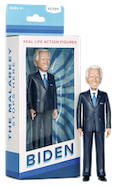 Biden appears to be doing
what I hoped he would
. Trying to suck in as much of the Republican Party as possible. Yesterday I saw AOC pointed out that the Dem Party is a conservative party. That's cool, so maybe we'll end up with 3 or 4 parties out of this instead of 2. And we can have governments that aren't all one or the other. We keep doing and undoing, with little consistency in American govt over the decades. Reagan, Clinton, Bush, Obama, Trump. Biden is the single most comfortable Democrat for Repubs. Good. Let's have a unity government that isn't completely nuts. Let's get used to compromising and working together. Let's have some goals, and not drift from them. I know it's a lot to hope for.
#
I wonder if it would be possible to do a
BloggerCon
style unconference using online tech. No audience, no speaker, just a room full of expertise with a discussion leader who is basically a reporter.
#