If
Steve Jobs
were alive, our living rooms would be very different.
#
The wires are the problem, and Jobs fully understood this. I talked about this in
yesterday's podcast
. They had the Mac office, school, backpack, pocket, the living room should belong to Apple. Not with a dongly thing and "content." It should be the Apple experience at room scale. I want a full scale Apple/Pixar experience in my home.
#
Gotta wonder if Trump and Barr are planning on disrupting the
huge turnout
for early voting in Virginia. Actually I don't wonder, I'm sure they will. These are all antifa's, some very fine people, but some very not fine people too. Send in the
little green men
.
#
Woodward betrayed us
. Every time I hear a new recording of Trump talking, in April, about how horrible the virus is, I want everyone to think how much different it would be if those recordings had come out in
April
, not
September
.
#

I use Frontier to manage my source code, which no longer runs on the newest version of the Mac OS. I desperately want it to run on Linux so I can get out of this situation. In the meantime, I bought a new iPhone, and just updated it and got
this awful dialog
when I plugged it into my Mac. I clicked on Learn More hoping to find out which version of the OS it wants to install, but it
doesn't say
. I am running High Sierra, 10.13.8. I'm not going to update the Mac. I guess that means I'll be relying on the new Pixel 4a more and more, because I can't give up my ability to run Frontier on my desktop. Not a good situation, but as they say it is what it is.
#
Chuck
pointed me at
Gigster
, which I didn't know about, as a place I might hire a contractor to create a Linux version of Frontier. I'd like to see it run on Ubuntu, both in the graphic environment and headless.
#
My grandparents were alive during the 1918 pandemic. I never thought to ask them about it. I wish I had.
#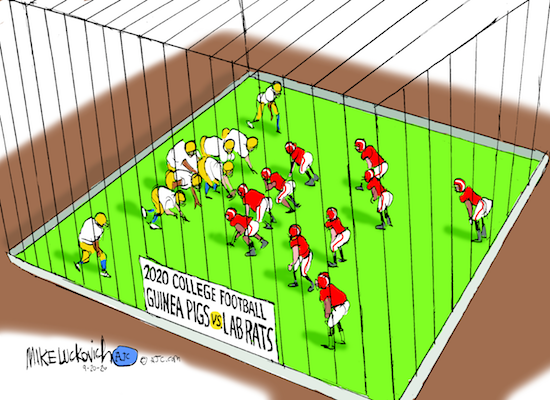 College football 2020.
#