Braintrust query
: Longstanding problem with
PagePark
, my homebrew web server, when an app on one machine makes a call to an app running on the same machine, where PP is the server. It gets a connection refused error.
#
A little computer design/philosophy. Everywhere you look on a computer you see the same pattern repeating itself. Folders, sub-folders, files. If you're looking for it you see it everywhere. So why not have one really great browser for such structures, and use it everywhere. That way when you add a feature to the core, it improves everywhere. I think very quickly the computer itself would become simpler. BTW, this was the basic idea behind
outliners
. We never got close enough to putting code "in ROM" to complete the vision. But that was the idea.
#
A favorite recent Twitter feature: I can filter replies so I only see, by default, replies from people I follow. It has made Twitter more civil for me. But it has a downside, that I realize when I reply to someone who doesn't follow me. They probably can't see my idea.
#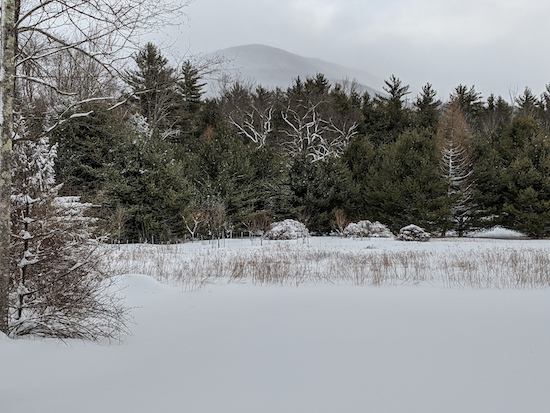 The mountain after the blizzard.
#