Working my way through
Season 4
of In Treatment. I wish they'd spend less time on the story and problems of the therapist.
#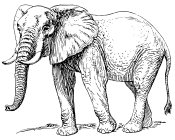 Last night's
playoff game
was weird. I went in thinking I wanted Atlanta to win, but it turned out I actually was rooting for Milwaukee, who won again, decisively.
#
There should be a limit on the number of times a team can foul one player. When a team exceeds the limit, the team being fouled gets to choose a player on the fouling team who is fouled out of the game. Do it again, lose another player.
Hack-A-Shaq
isn't good for the game. There's no reason a power dunker like
Giannis
has to be a good foul shooter.
#
I start my programming day with a new outline entry where I make notes about the first projects I'm going to do as I start working on code. Inevitably, I think of next steps, so I note them too. At the end of the day, I make notes for the next day, so I never have to worry about showing up to work and having no idea of what I'm supposed to do (this happens sometimes). In the middle, I note anything I might need to remember about the work in teh future, similar to the way a doctor takes notes on your chart as they do an exam, or decide on a plan.
#
This is an interesting time in the
Drummer
project. I'm deep in InstantOutlineLand, this time doing lots of documenting, sample code writing, and developing flows of automatically updating outlines so we have something to test against. Not too different from the initial development for various other projects, such as podcasting. You need to do all the chickens and eggs if you want a new protocol to develop.
#
This script
runs in UserLand Frontier or the OPML Editor to create glue in instantoutliner.com. I don't expect anyone else will need this, but I want to be able to find it in the future.
#
I often call Doc Searls Papa Doc, using the name of a
dictator
of Haiti. His son, who was also a dictator, was called
Baby Doc
. This is a picture,
below
, of Baby Doc Searls.
😄
#