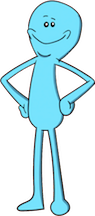 A big mea culpa. Yesterday I released a version of the
OPML package
that didn't work. There's a new version, that includes new
example code
illustrating how to use the new Markdown variant format for outline-based interop.
#
What OS
made you think computers were really cool inside. For me it was
Unix
in the late 70s. That's what really opened my eyes to how things could be both very powerful and very simple.
#
I rarely listen to the Daily podcast but today I listened to one
about the Omicron variant
of Covid, and I don't think the person they interviewed really understood the science, or they were dumbing it down. How I miss
Donald McNeil
who used to tell it like it is. Too bad he said the n-word when talking about the n-word instead of saying literally n-word he said the word the n-word is standing in for. How tired is that. Think of all the things we have to fight for to just get back to where we were and this wasn't one of them. Such fools at the NY Times.
#
Harry Truman
: "I don't give them Hell. I just tell the truth about them, and they think it's Hell."
#
The cable industry is just as responsible as Facebook for the garbage information people are getting. Both Facebook and Twitter remove the bad actors, why can't cable do the same. Even worse, we have to pay Fox money, even though we abhor what they do.
#