A complete list
of all the Drummer scripting verbs and the docs, as Markdown files. Lots of other good stuff on the new
DocServer site on GitHub
. Another great OPML application, this time one that allows you to author man pages in an outline. Very easy to work on and publish.
#
Ken Smith
, our English professor advisor on outliners, sees how the new DocServer can be used to present any kind of writing, not just "man pages." He's absolutely right. There's nothing in there that limits its uses to only tech stuff. Intentional. In fact I
wrote a post
about this on 9/28 of last year.
#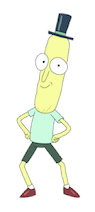 I
still
wish Amazon would sell app-accessible storage to users. It would be as big a breakthrough as S3 was in 2006. Actually it'd be more like the introduction of the floppy disk to the Apple II in 1978 or so. Really it's amazing how long this niche has been left unfilled. User-owned storage that their apps can use, provided by Amazon please. It has to be Amazon. I understand finally that's what all the
web3
michegas is about. The Blockchain vendors insist they have the solution to this festering sore of a problem. Of course tehcnologically -- far from it. But for some reason Amazon has been unwilling to fill the need. I think rushing to one form of storage rather than providing a cloneable API is foolish. We can have it all, and we should insist on it.
#
Have you ever had a doctor willing to work with you on an appointment so you don't have to waste a half a day because they weren't willing to spend a few minutes scheduling a meeting. So many services value your time at zero. How refreshing it would be if just one respected the value of your time.
#
If Dems were any good at marketing we'd be turning a corner now, given what the Repubs have been doing the last few decades.
#