Why would I leave Twitter? It's like living in NY and not taking the subway. Sure it's dirty and smells bad, but it's how you get places.
#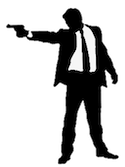 I just realized a lot of people have the wrong idea about NYC. I've never been mugged. No one in my family has ever been mugged. You go around and do stuff in the city and yeah sometimes it doesn't feel safe. One time a drunk asshole from Utah or Wyoming walked into me and tried to pick a fight. I did what NYers do, no eye contact, keep walking, just mind my own business. I thought it was funny he was trying to explain how to walk in Manhattan. Fucking idiots walk six across, take up all the space, drunk, what do they think is going to happen. Of course next time they're going to be carrying a gun thanks to the Supreme Court.
#
I like the name
FeedLand
because even though it's a new name, it feels familiar. I also like that it's not any brand of feed, let's move beyond that. Feeds are feeds. I don't care what language you use. Let's have fun. And "land" well -- that was half the name of a company I started many years ago, that did some great stuff that I'm proud of.
#
To FeedLand users, Ed Zitron wrote a
great piece
today about Facebook. Nails it. So I found his feed and subscribed to it.
You can subscribe
with one click if you're logged in. Right now I'm the only subscriber. It'll be interesting to see if I can communicate with some FeedLand users through my blog.
😄
#
FeedLand can also generate feeds, not just read them. For example, when I
like
an item in a feed I'm reading in FeedLand, it's automatically added to a
public feed
of the items I've liked. Every user gets one of these feeds. I've subscribed to the feed in
Feedly
, since it's RSS, it
works
. Of course you can also subscribe to it
in FeedLand
.
#

If they like you, journalists will tell your story as one of invention, creativity, vision. That's how they used to speak of Zuck and Musk. If they don't like you, they talk about you as a bully, quoting people who lie about you, or misdirect. In both cases it's journalism. You have to question both approaches. No one they glorify really knew what they were doing, they had as many flops as successes. And the people they demean, in order to get where they are, had to be pretty freaking creative and honest because the old adage in tech applies --
you can't lie to a compiler
.
💥
#