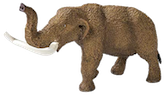 By putting an $8 price on Twitter, they create an opportunity for other for-pay services like Twitter. That could be a big deal. Here's the
price sheet
for virtual machines at Digital Ocean. Never mind what all the numbers mean, look in the far right column and see how much one machine costs. $4 a month for the cheapest. It's pretty capable. You could host a service for a hundred people on one of those.
#
This is
what
you want. It'll take years to get there. That's okay that's just the way it works. And believe it or not we get through through twitter, not by replacing it.
#
2019
: "If I have to go to NYC I take the George Washington Bridge or the Holland or Lincoln Tunnels. I'd much rather take the Golden Gate Bridge, it's so much nicer, but it doesn't go where I want to go!"
#
All
Lebron says
is he doesn't condone antisemitism. That's pretty weak. Was condoning it an option? I think they're having a hard time in the nba seeing that Jews are real people. I'd like to hear something like that from an nba star.
#
I'm reading that Repubs are using terms like
blowout
and
bloodbath
to describe this election. Do they really think this or are they preparing for riots when the elections don't turn out that way?
#
Fireworks makes more sense this time of year when darkness is in great supply.
#
I've been asked by a number of people what to do, based on the assumption Twitter is imploding.#