They should make it easier for average users to buy ads on Twitter. Probably huge amounts of money locked up there.
#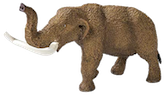 I am
davew@mastodon.social
. Just followed some people and posted some notes. It's a lot faster today than it was the other day. I guess I have to figure out their API so I can post my linkblog items there. Or maybe someone else can help with that? Mastodon should support inbound RSS. Then we could just use RSS to hook the two worlds up. Bridges are very good things.
#
Just went through the prefs system
on Mastodon
. Very professionally done, as good as anything anywhere. This doesn't feel like open source software, or put another way, it's nice to see open source software with commercial-level user interface.
#
The big value of Twitter is the social graph, and that's what will keep you coming back. Same thing with FB. I never built a graph on LinkedIn or Instagram, so I don't give a shit, personally, about those networks. Of course many others do.
#
Neil deGrasse Tyson
asks
"If women ran the country, and they passed laws affecting men's reproductive organs, I wonder what the men would do?" I
replied
: We would sue them. Americans are individuals. If that means anything, I must be the ruler of myself. There is a border, beyond which no one goes w/o my permission, including the government. That border is my body. Even a Republican should understand that.
#
I heard on the news last night that if Repubs win Secretary of State in Michigan, Arizona, Pennsylvania and Wisconsin, it won't be the voters who choose the next president, these officials would. But that's more or less what
happened
in 2000.
#
IF THE SOCIAL GRAPH WERE A PUBLIC RESOURCE, RIGHT NOW SWITCHING OFF TWITTER WOULD BE A TOTAL NON-EVENT. #
LIKE CHANGING YOUR ADDRESS WITH THE POST OFFICE TO HAVE YOUR MAIL FOWARDED. #