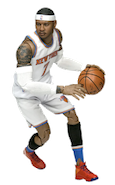 A lot of people think I'm too old to ship a product as good as one I shipped N years ago. Those same people think you're rude if you insist that you have done that. I think they get angry, one or two have made fun of me, as if I'm a fool. It's not really very fair or friendly, even though these people may think they're friends. I can think of a dozen people who think I'm rude because I acted like
FeedLand
is a breakthrough. Or maybe they didn't like the way I said it? Hmm. I wonder how else you could. I've been through this loop over and over. As long ago as 1989 I was thought to be finished as a software dev. I wish it would get easier once. Just once. If I keep beating the drum, I guess when people see I'm not giving up, they might have a look? I'm not giving up, btw.
😄
#
I learned how to use the web from reporters in 1994. I volunteered to run the SF newspaper strike website, and they were shooting me articles from all over the country, in HTML, and telling me how they wanted them published. Most important -- preserve the links. It was an incredible time of learning and fun and working together. That's when I'm happy, making software for people who have a vision.
#
A publishing tool that only works with their editor is locking you in.
#
This morning my vision is weird, slightly flawed, but on the whole much better than it was before the surgery
yesterday
.
#
The thing I like about the end of 2022 in this part of the internet. My toys are very much on-topic now, after many years of being aggressively ignored by those in-the-know. #
I kept wanting to say this. I've been counted out many times only to rise again. Sometimes even I believe that bullshit. I'll keep digging until I can't dig no mo.#