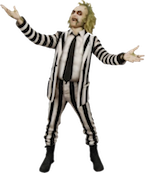 I had to turn off
drummer.scripting.com
while I work on the new version that uses email for identity and is accessed through HTTPS. It would take too much time to try to keep both versions running at the same time. So I have redirected it to a
temporary placeholder site
, and when the new site is ready, it will redirect to that site. We will then have to figure out how to have your data meet you on the other side. So this will happen in several steps, of which this is the first. And in doing this I will learn how to do it for other sites such as Radio3, BingeWorthy, etc. If you have questions,
see this thread
. Please don't ask when will it be ready. This is still seat-of-the-pants unfortunately due to the randomness of the changes at Twitter. Also, your data is safe.
#
I was getting "invalid token" errors from
Radio3
, from Twitter. I tried logging off and logging back on and am not being allowed to. I see in the log that other users are getting that error as well. It could be Twitter's system has failed, or they turned us off.
#
Thread
: Twitter was sitting on an AWS-size opportunity. I tried to clue Jack into this, but he was always dreaming of really cool shit, and all we want is a simple package of services that work and have no patience for science experiments. Identity and storage that the user pays for and grants access to our apps. We'll do the creative stuff. Storage and identity has to be boring and reliable, and not subject to having the rug pulled out from us. It's something we need to build on, at the very lowest level of the stack.
#
BTW, yesterday's
problem
with my Android phone was solved quickly by a number of readers. Thank you all very much. It was right there in the
screen shot
. Somehow
Do Not Disturb
mode got turned on. I never would have done that on purpose. This is a phone I use mainly for listening to podcasts and audiobooks and for 2-factor identity. Why does it turn off media? What kind of sense does that make. And from a UI standpoint, there should be some clue somewhere near the slider as to why that it's disabled. I tried to find the answer on Google and ChatGPT before broadcasting the question. Neither had any good advice about this.
#
Speaking of audiobooks, Amazon's service,
audible.com
, which I used to subscribe to, is a huge ripoff. You have to be an active member to listen to the books you bought. So you can't, if you have too many unread books, suspend the service so you can start to catch up. For the most part Amazon is pretty good at not keeping money it isn't entitled to. If something goes wrong and you jump through all the hoops, they give you your money back. They want a long-term relationship, it seems. But this policy of Audible's seems to be the exception. As if they don't give a shit what you think of them. How very un-Amazon.
#