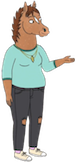 I mentioned
the other day
that I was having trouble building
Electric Drummer
after many months of being focused on FeedLand. It appeared as if I wasn't able to get it to build. Problem solved. My written build instructions were missing a step. I couldn't move on until I solved this problem. Electric Drummer is essential software to my daily work. I do all my for-work writing here. That's a very basic thing, and something I might take on, starting from scratch with an online world that assumes the writers are
always
able to write in their favorite apps. If an online system can't accomodate this, we don't write for them.
#
Anyway -- now that Electric Drummer is building, there are lots of things to fix now that the lower-level code that it uses has been fixed to accomodate HTTPS. When they say supporting HTTPS is a breeze, only if you don't already have a codebase. Those GoogleHoles are
sooo
sneaky. Just like Russian propagandists. It's okay this is the relatively easy stuff. Of course fixing these problems will break other things. Sigh.
#