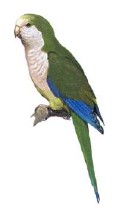 Sounds like it's totally confirmed that Twitter will announce that they do photos, this week, at the D9 conference in California.

Meanwhile Flickr is still the way I upload pictures. I like that it's owned by Yahoo, a sleeping giant, living large and dangerous.

A lot of good people, people with years worth of photos on Flickr, will wonder what happens now.

Twitter going into photos will give us pause to think.

Me, I know what I'm doing -- I'm going to make a new home for my photos on the net, not inside a corporate blogging silo.

I'm totally okay with keeping the photos at Flickr. And continuing to keep them there. But I want them somewhere else too. Just in case.