I just had a random thought to check if an old massage school friend and teacher was on Twitter. Apparently not. The only mention of him was a tweet from August 5 saying that he had died.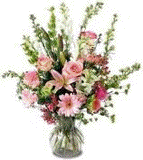 It took a little digging to find out that he died on July 17 in a private plane crash in Oregon.

Nirakar was an exacting man, a perfectionist who turned into a joyous little kid when he was flying. It was his single biggest passion. And he was in a perfect place for soaring, in the inner range near Calistoga.

I imagine that he wouldn't have wanted to go out any other way. Unfortunately I'm not going to get to ask him, in this life.

According to the Harbin website, there will be a memorial for him there this Friday.

Update: Two Lake County men killed in Oregon plane crash.

A photo of the plane, after the crash.

KDRV: "Witnesses also say the plane was doing aerobatic stunts shortly before the crash."