Celebs will understand the features they added. They've turned Facebook into a perfect platform for actors, basketball players, Newt Gingrich (if he ever gets a clue) and the next despot to rise in the third world (which could easily be the USA).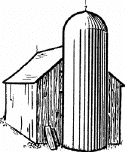 And most celebs totally don't mind being owned by megacorps. Most of them are, already.

I think when we look back we'll see the big stone Twitter left unturned was not making deals with their users to keep them from wandering too far.

They put golden handcuffs on engineers (or try to), but they let another class of valuable relationships remain uncompensated.

I think this is where UGC becomes too simple a model for tech firms.

And makes much more urgent the creation of great celebrity platforms that do not live inside megacorp silos.