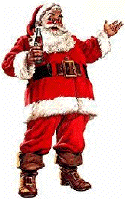 One of the nice things about Android systems was that you could connect them to another computer via USB and it would appear as a disk drive. You could just copy the files across with the Finder through the filesystem. You could write a script that copied files across. It was an essential part of Android's openness.

Now, I could be mistaken, but it seems that my Galaxy Nexus running the Ice Cream Sandwich release cannot be mounted this way.

I'm not going to editorialize until it's confirmed.

The reason I think it's this way is because when you connect, and pull down the menu at the top of the screen, you're not offered the option of mounting it as an external drive. The only two options are as a "media device" or camera. It doesn't explain what a media device is. I assume this is something defined by some iTunes-like software.

For what it's worth I have a blurry screenshot.