The problem with
juggernauts
like the Golden State Warriors is that they become boring. It's the same act as last year. They're bored, and I can tell I will be bored too, soon. And next year? Not again, please. This happened with the Miami Heat. Once you win three championships in say five years, the team should be required to reset. Otherwise the NBA itself is doomed to be boring.
#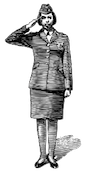 Yes, Michael Avenatti is
showing
what the press could do if it didn't care about access or what other journalists think. He's showing us what's out there for journalists to discover. Inevitably they'll rise to the challenge. He and
Michelle Wolf
are taking advantage of the
lameness
of journalism in 2018.
Good!
#
I've been thinking about how we were told not to accept
this stuff
as normal, but people are misinterpreting that as "do not accept it." That's a bug. Because until we accept that we have a royal family, we won't be able to mobilize to oust it. We're lucky because we still have a legal system that's designed to overthrow monarchs.
#
Signal
which I started using a few weeks ago and am encouraging others to use is open source. The desktop version is an
Electron app
.
#
Back in the old days of Scripting News I had a feature that let me collapse the text under a given headline. An in-place footnote. Parenthetical text that doesn't disrupt the flow of a story. #

This is an example of such text. #
Think of it as another form of linking.#
Not off-site and not as far away as a standard link.#

The way the feature works is you put an attribute on the headline named collapse and set its value to true. When the page is displayed the subordinate text is hidden (display: none in CSS) with a gray wedge to its left. If you click the wedge it expands, as you would expect. #
I have the feature in Old School for videos and tweets. For example, this line references a tweet. It has an attribute named urltweet whose value is (doh) the url of the tweet.

💥

#
And as of this morning, it's in the current version of Old School, so you will be seeing me use this feature on Scripting News. #