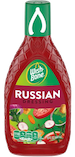 Occam's Talking Points: A Trump surrogate
says
the whole Ukranian thing is based on hearsay. You respond. "The president confessed. Both in writing and verbally. Next question." Someone says go ahead impeach Trump, we'll have Pence, he's even worse, this is what you say. "He couldn't win re-election as governor of Indiana, what makes you think he'd do so well in the 2020 election, assuming the Repubs even nominate him."
#
I'd like to have a Metacritic for Twitter users.
#
I didn't know Heidi Hall who died of cancer at age 49 and wrote her own
obituary
. She tells a fantastic story, starting with the very first paragraph. "My mother would be surprised that I did not die alone." Her story resonates with me. Families have all kinds of awful reasons for kicking members out. In her case it was that she didn't follow the family religion. Thanks to
Terry Teachout
for the link.
#
Last night's
Succession
was awesome (a word I chose deliberately). It has become the latest HBO megahit, following
The Sopranos
,
The Wire
and
Game of Thrones
. Everyone is watching it. And just as "winter is coming" became a standard greeting when GoT ruled, we now say Fuck Off with the flair of Logan Roy. We got a taste last night of how well the kids learned from their father, and how they can work together when they are offended in the same way. I suspect they will all, together, be the successor that the show is titled for. But that's not a spoiler, because like you, I have no idea who the winner will be. Now fuck off.
💥
#
Also watched the first episode of season 5 of
The Affair
. I didn't expect it to be good, but someone I met at a Woodstock party recently told me it's the best season yet, so I checked it out, and wow, it is great. I'm going to try to savor this season, slowly, which should be easy given all the great political theater in the real world.
#
By coincidence today is (somehow) the official Podcast Day and I am ready to announce the refurbished original Twitter-based podcatcher, started in 2007. #
Podcasting keeps growing and giving and I'm proud of what we, and many others, accomplished. ;-)#
I watched the last Mets game of the 2019 season yesterday. I guess alot of people did, we wanted to see the rarest of things -- a Mets home run hitter. No Met had ever had the most home runs in MLB in a season, but Pete Alonso, a rookie pulled it off. He also set the record for most home runs in a season by a rookie. And he has a flair for public relations and is a natural born leader.#
The game went into extra innings, and it looked for sure that the Mets would lose it after unbelievably bad relief pitching, which for the 2019 Mets is saying a lot. But in the bottom of the 11th, a miracle. With runners on first and second, Dom Smith, who had been injured and hadn't come to the plate since July, hit a three-run home run for a dramatic and hugely spirited walk-off win. It's fitting that the Mets didn't make the playoffs this year, and also fitting that this lovely young team went out with such a flourish after it appeared the season would end in utter disappointment. #
I've loved the Mets since 1962. It's a family tradition among the Winers and Kieslers. There's a new crew, rookies, a Cy Young winner and the certain Rookie of the Year. And an awkward but fun and loving group of misfits who somehow reach into your heart and give you a glimpse of their coming greatness. This is the cycle of the Mets. Can't wait for opening day in 2020. #
I'm proud that Jack Dorsey, CEO of Twitter, subscribes to my blog via email. I may start a regular column here entitled Dear Jack. Somehow I don't think he would mind. #
The first one would recount a meeting I had with him, when Twitter was a small juggernaut, at a coffee place in downtown San Francisco. He told me of a plan he had for Twitter which, ever since, I was greedily anticipating. He wanted Twitter to be a general purpose storage system for user data. That was a long time ago, and Twitter is now a huge international resource without peer. I doubt if today's Twitter could contemplate such a feature, but how different today's world would be if the Twitter of the 00s could have pulled it off. #