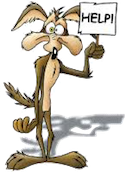 This week's
Radio Open Source
is worth a listen. The economics of Coronavirus. They breezed by a huge issue. Millions of Americans without health insurance, no savings, no job, sick, homeless, hungry, plus guns. The
ticking time bomb
I wrote about briefly on March 21. The so-called stimulus Congress passed, what a joke, does nothing to address this. I would much preferred see the $2 trillion give everyone the health care they need, keep us all fed, and reboot the economy around serving the people of the country. The UK did this, by guaranteeing 80% of people's salaries for the duration. They already have a national health care system. We are headed for a big crash. Congress didn't deal with it.
#
I think it's clear now that if SXSW had gone on
as scheduled
, Austin would now be a hot spot for the virus, like New Orleans or New York.
#
I don't feel good about this. I was glad to hear Boris Johnson got the CV, not because I hold anything against him, but if he can get it so can Trump. And I think that would be good for Americans who are scared out of our minds about this disease esp because our president is not.
#