I'm guessing
Trump's Tulsa rally
won't happen, because as the next week progresses, the numbers are going to start rising more steeply from all the new unprotected activity. We're going to hit this wall many times before we're ready for the long haul. Even MAGAs will get the message.
#

There's going to be hunger and homelessness, soon, and the virus isn't going to
spike
-- that's wishful thinking. It's more likely the curve is going to go up and up and up, getting steeper all the time, until we stop the party and get serious about saving lives. Let's find ways to help each other. Black lives mattering can help
save all our lives
. We're all in the same boat now, believe me. The police may loom large as the biggest problem, but imho, they are far from the biggest problem. That's the virus, and the broken political system. We have to work together. That's the only way out.
#
Health care is a #BLM issue. With all the trillions the US government is going to spend in the next year trying to keep the economy alive, we could use part of that money to convert the American health care system to a single-payer, no more paying the insurance industry their unearned cut.
#
Republicans are
desperate
to whip up fear of something,
anything,
that seems more dangerous than Covid-19 actually is. They could, instead, embrace the actual disaster, and you know, as the governing party, help save American lives.
#
Perhaps
it should be illegal for a company to own both a search engine and a web browser, esp if they dominate. They might try to take full possession of
something
that belongs to the public.
#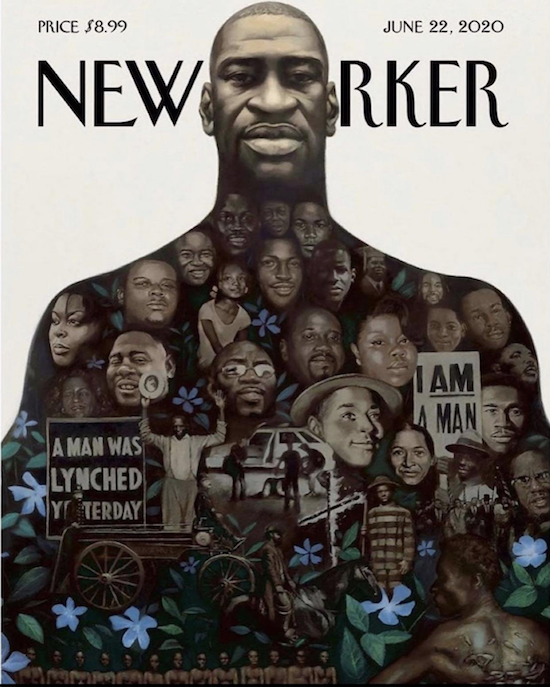 This week's New Yorker cover.
#